Services – Transformative Healing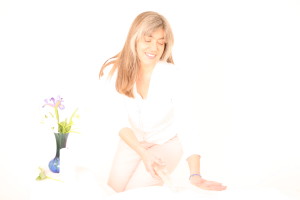 Please read the Testimonial Page for greater understanding of this energy healing work.
Transformative Healing is the uniquely effective energy-body healing work that I do, using techniques mentioned on the"About Bonnie" page. Transformative Healing combines those techniques with my own clairvoyance and clairaudience, plus the help of non-physical healers of Light, to help you return to balance and of love.
I serve as a vibrational interface between you and your higher states of being.  When connected to your higher self, you vibrate into increasingly balanced health and love, allowing release of old detrimental energies, resulting in transformation.

WHAT HAPPENS IN A HEALING SESSION?
In a session you lie fully clothed on a comfy table. I work with the team of Spirit Healers to determine which techniques to use, including:
Clearing, balancing and recharging of chakras, organs and glands

Clearing, balancing and recharging of various etheric body systems

Retrieval of dissociated parts of self

Gentle trauma release – past and present lifetimes

Cellular release of familial influences and energy cords

Repatterning of harmful beliefs into beneficial ones

Repair of etheric injuries

Grief clearing and rebuilding

Stillpoint induction

And much more
During the session I pass a very loving spiritual light through my hands, via prayer and intent, into the client's energy fields. I facilitate the release of detrimental energy patterns and restore balance, while providing intuitive insight that puts the situation into context. I finish by bringing in high, loving, restorative energies to recharge the energy systems and integrate the changes.  Often I receive messages for the client from their guardian angels or spirit guides, or occasionally from a deceased loved one.
This work can be done just as effectively from a distance, for people who are unable to come in for a session.
The return of balance in a person's energy bodies sometimes results in an improvement in a physical condition.  If that happens, thank the Creator. I am a minister, not a doctor.  Please seek an appropriate healthcare provider if you have physical, emotional or mental illness.
Why Come for a Session or Series?
Insomnia, fatigue, stress, anxiety

Soothing of grief and re-balancing

Release of trauma, phobias or depression from your energy fields

Unblocking "stuck" feelings, complementing your sessions with a counselor

Increase of your mental clarity and vitality on all levels

Resolution of deep, difficult issues

Anger release and re-balancing, fear release and re-balancing

Assistance during transitions

To enhance your wellbeing, open your heart even more, and lift to a higher level

To learn to communicate with your Higher Self, angels and spirit guides
SERVICES AND PRICING
A Transformative Healing Session – 90 minutes  $150.00
A remote session takes place in my office in Asheville, without the client present. I work with the client's soul and etheric energy field.  Each session will be recorded, and the audio file will be emailed to the client.  Listening to the recording will ground the session more deeply into the client's system.  Sometimes it takes place on the phone.
A Message from your Spirit Guides – 1 hour
If you want to receive information from those who work with you in spirit, I will call a meeting of your guides and mine.  I will translate the messages to the best of my ability, and send the typed-up transcript or an audio recording of the session.  It may be done by phone or Skype as well. Two or three topics only per session, please.
I do not attempt to predict the future, as your future is determined by your decisions, actions and alignment with your life purpose. I work with your helpers and mine, to gather and convey useful information to be applied in your present situation
Message From Your Spirit Guides – $80. for 2 – 3 questions
Gift Certificate for Message from Guides – $80. for 2 – 3 questions
Use PayPal, or send a personal check or cashier's check or money order for the amount of the session you want. I will do the session after the check clears. Use the button below to pay through PayPal.